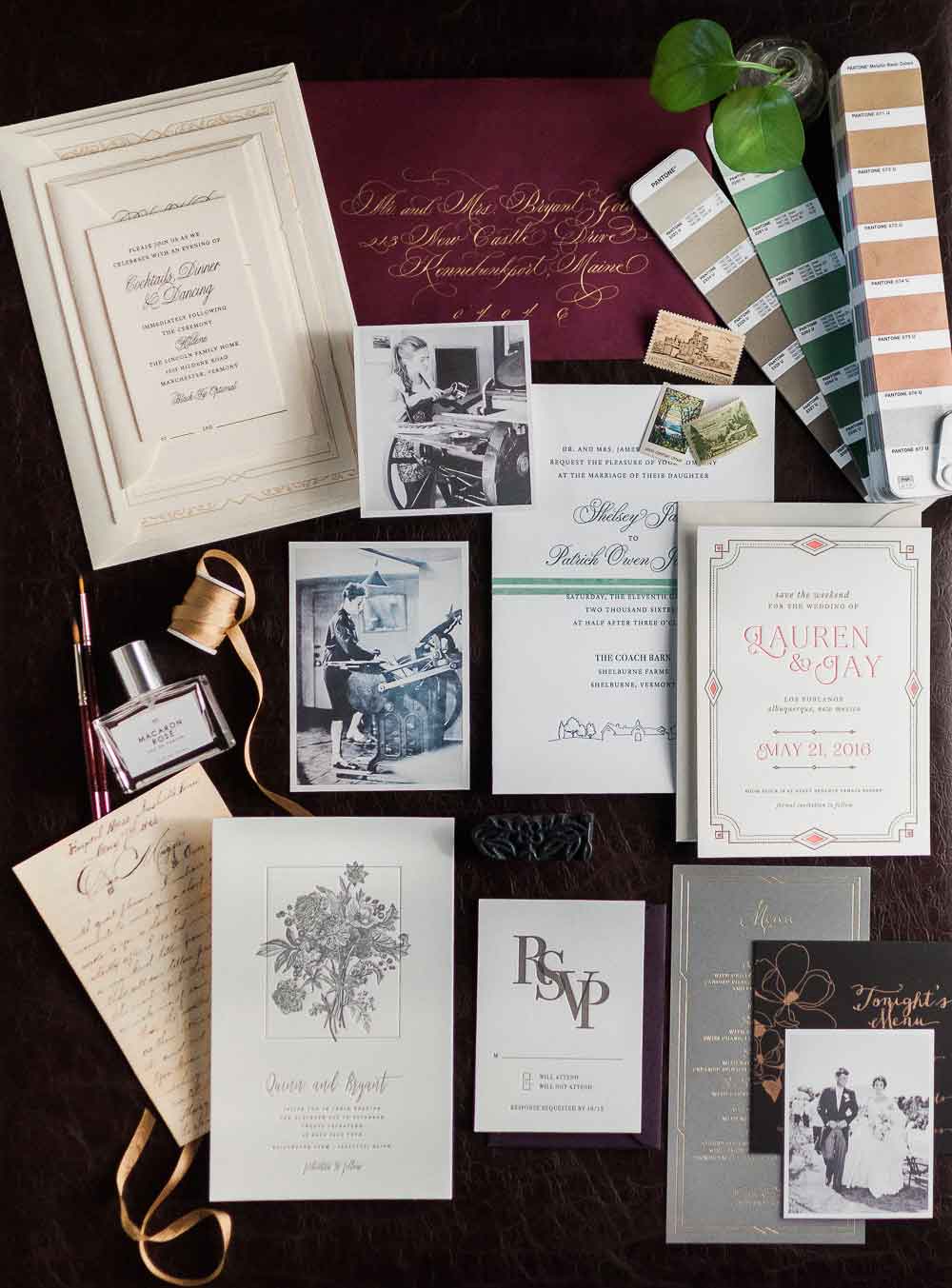 FINE STATIONERY & LETTERPRESS STUDIO
"
Our promise is to find a creative and beautiful way to turn your vision into heirloom quality stationery you will hold on to long after the day has passed.
I looked through books and books of invitations and met with different invitation designers in NYC. No one could help me find something that seemed to fit the wedding weekend we were planning. Christa knew all the right questions to ask and very quickly after that conversation she presented me with these stunning invitations. Working with Christa has really been a dream and she is so easy to communicate with.

Laura G. from NYC  |  Bride
One of the best things about planning a wedding is meeting wonderful people who make the experience such a pleasure that you don't want it to end. Christa's beautiful sense of design and style and her flawless execution are second to none! Christa made so many helpful suggestions along the way, even down to the selection of postage! I highly recommend Christa to anyone who is looking to make a beautiful memory!
Robin P. from Wyckoff, NJ / Mother of Bride
We went to Boston, Chicago, San Francisco & Washington D.C., thinking only big cities would have what we were looking for. Our Daughter and son-in-law met with her after our phone conversation, they were so impressed with the work of her creative mind, talented hands and extraordinary vision. She helped choose the perfect calligraphy font, ink color and stamps and YES, our guests noticed each and every detail.

Mimi W. from Lyme, NH / Mother of Bride
Christa is absolutely wonderful to work with and she is very talented. I had looked at local shops and online for my wedding invitations and had a really hard time finding something that pulled my ideas together. After a phone conversation with Christa, I had a number of mock-ups for invitations. I got so many comments on Christa's work – even my calligrapher who said "it was the most beautiful invitation suite" she had seen!
Sara W. from Lyme, MA / Bride